THE BEAST – Acid Betty's Custom Art Haze in a Can
With matching Bracelet
(handle & trigger function with attachable hair-square ripped directly from Acid Betty's Wig.)
Only custom piece with handle and trigger as well as fully hand sculplted and painted. Comes with detachable hair accessory and matching bracelet.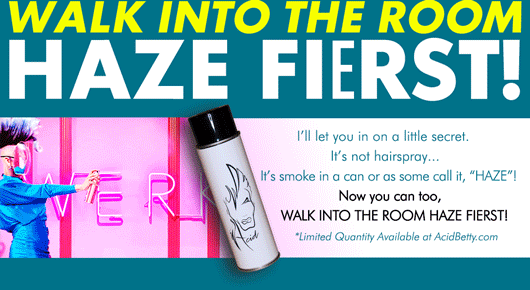 Only 1 left in stock
THE BEAST!
WITH MATCHING BRACELET
For the first time Acid Betty is releasing custom one-of-a-kind "Haze in a Can's" made by her own two hands…  Each are individually hand painted, sculpted, encrusted in crystalline diamonds and more!!
 *This is original art and there is only one. Hand crafted by Acid Betty for the Haus of Acid 2016.
Walk into the room Acid Haze Fierce, I mean First!! VERY Limited Quantity. Each can designed, hand-crafted and signed by Acid Betty!
Must be logged in with a valid email address
Emails and notifications are delivered from '

store@acidbetty.com

'

Unblock this email address if you wish to be notified live on bids

Winners are notified via email and able to finish the transaction at and after completion time of auction

Winner is allowed 7-10 days to pay and close winning bid
Offers will be made to bidders after closing should winner default after 7-10 days
---